This post will show you 15 extremely cute graduation dresses for 2021, all budget-friendly and affordable.
Graduation season will be here before you know it, and here at CF, that can only mean one thing: It's time to start your graduation dress shopping!
But, with all of the options out there, finding the perfect dress to suit your style can seem overwhelming.
As we have discussed before, the key to the best graduation outfits is to find that perfect graduation dress to base your look around.
That's why I've rounded up a list of 15 incredibly cute graduation dresses for 2021.
The best part? All of them are college girl affordable, meaning that you won't have to break the bank to look amazing for this special occasion.
So, keep scrolling to see my definitive list (in no particular order) of the 15 best graduation dresses for 2021 — and congratulations to this year's graduates!
1. Wrap Dress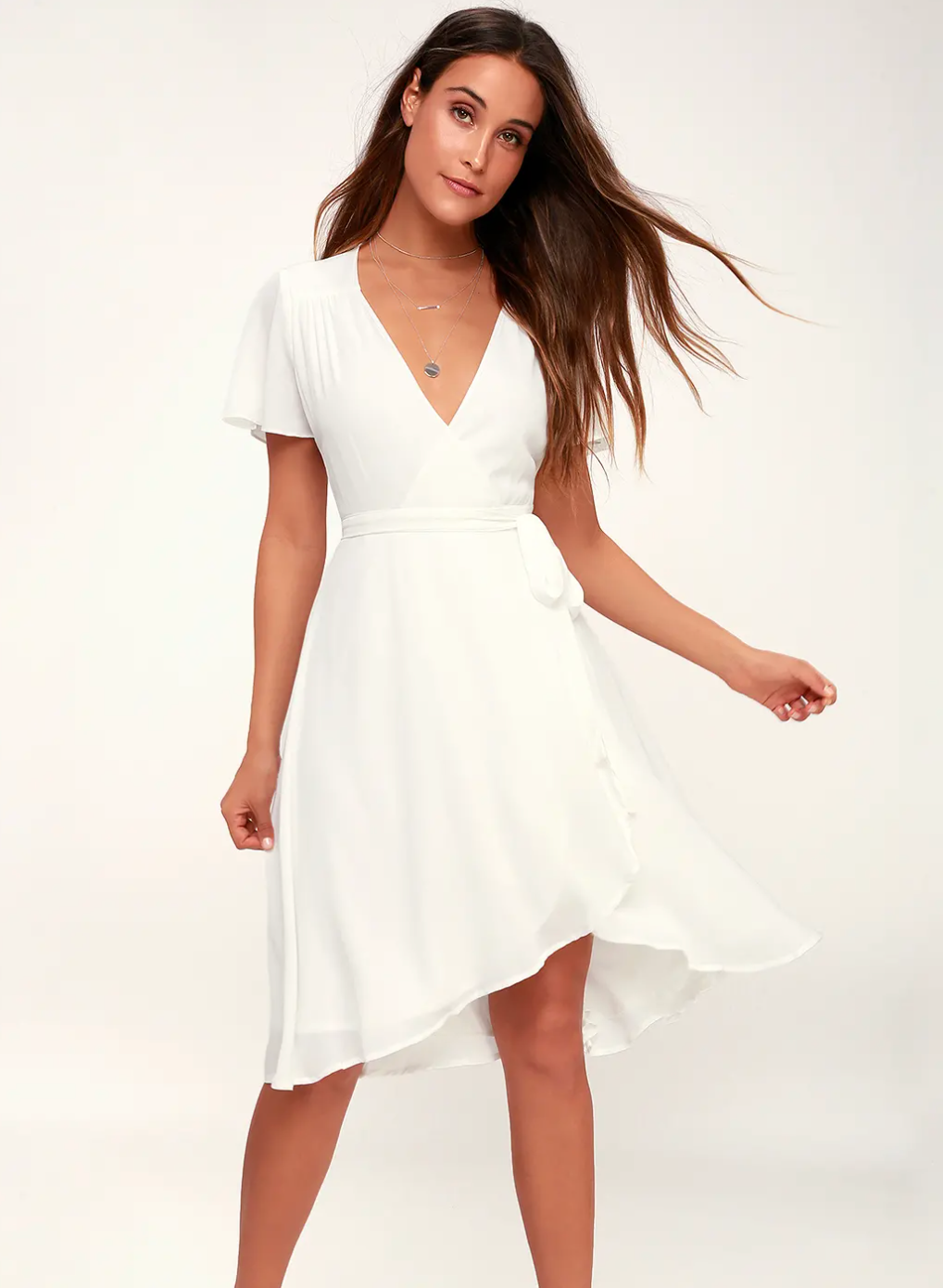 If you are looking for a flowy, springtime-appropriate dress for your graduation, you should go for a wrap dress.
Wrap dresses are super popular because they always look great for any occasion. (That means you can totally wear this one again!)
This white wrap dress is one of our favorite styles ever. Spice your look up with some accessories and cute shoes and you're ready to go. Plus, if white isn't your color, this one comes in three others.
2. Lace Dress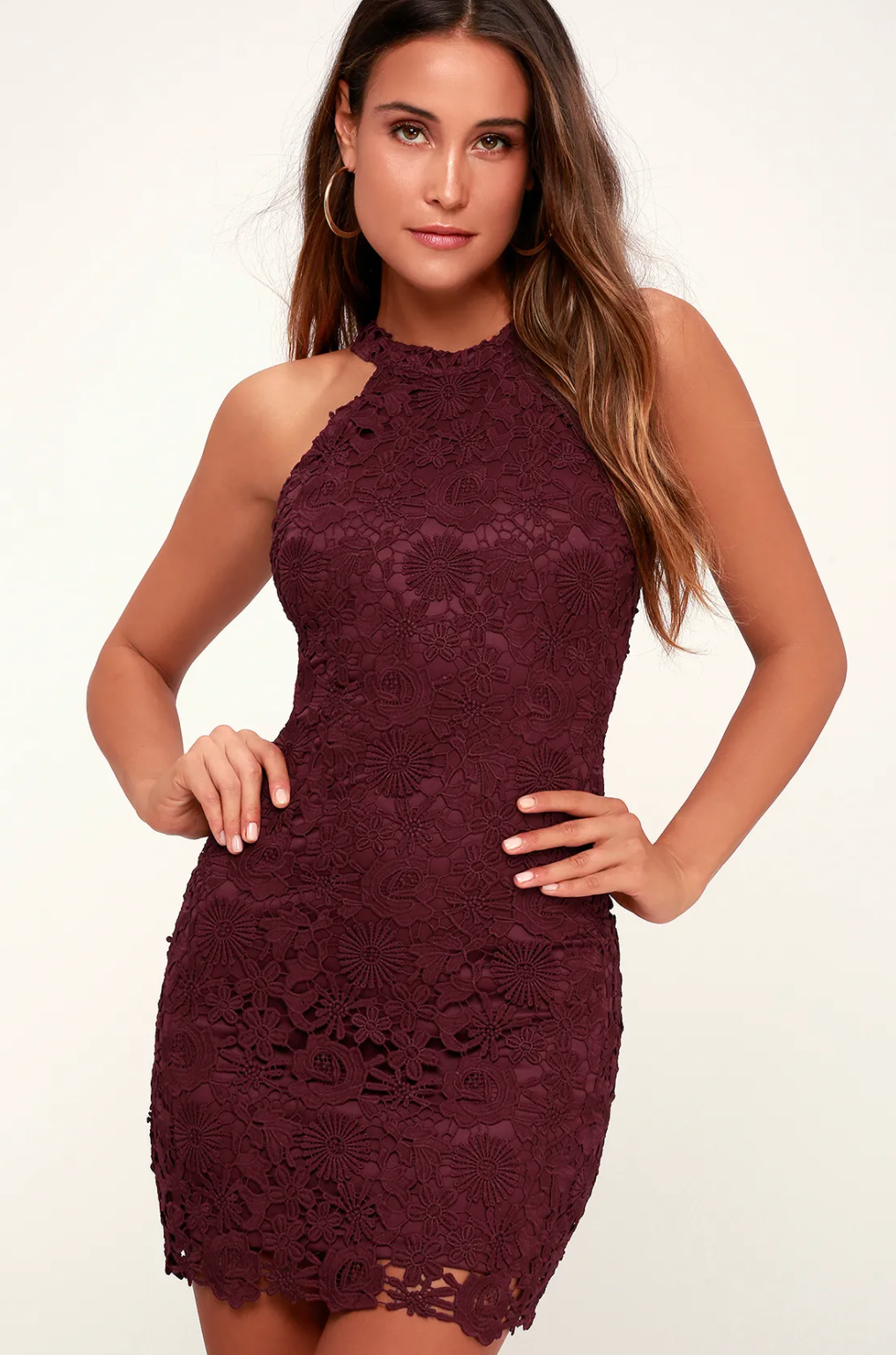 Lace always looks pretty on dresses, so why not wear a lace dress for graduation? If you are looking for the perfect lace dress, you should purchase this lace mini dress in burgundy.
This mega-popular graduation dress style will make you look sophisticated, but also girly with its gorgeous burgundy color. It's figure-hugging but not too scandalous, perfect for looking amazing in all of your grad pics.
3. Plunge Dress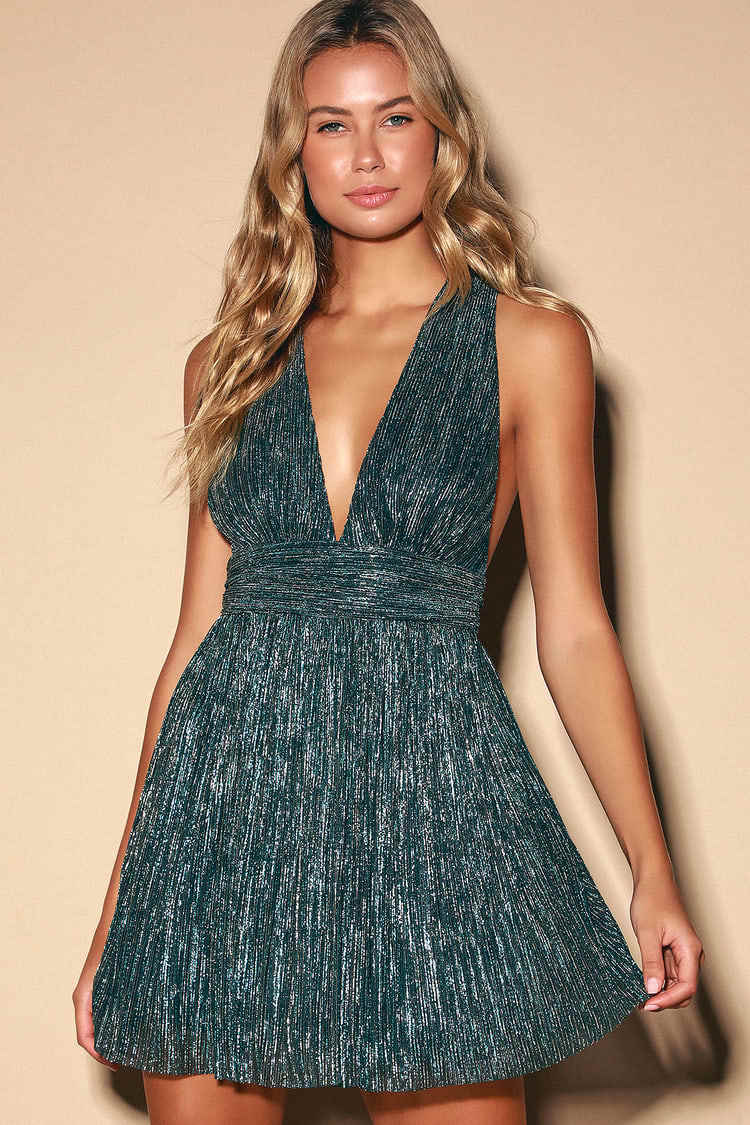 Another trendy dress that will look great for graduation is a plunging dress.
The plunge design is very popular in fashion right now, and it's such a cute trend to try for graduation. Personally, I'm obsessed with this ailey gold and teal blue skater dress for graduation day.
Not only is this a plunge dress, but also it comes in a very pretty gold and teal color to makes you really shine — and will stand out in a crowd.
Also, the skater dress shape of this dress will make you feel fun and girly, while also balancing out the deeper neckline.
4. Silky Dress
Here comes the fashion girl pick. If you want to go for a fancier, but also simple dress, you should get a silk dress for graduation.
This celena mini dress is a perfect choice for graduation season because it's simple and affordable but looks incredibly luxe. It's an amazing choice if you want a minimal dress for graduation day.
5. Asymmetrical Dress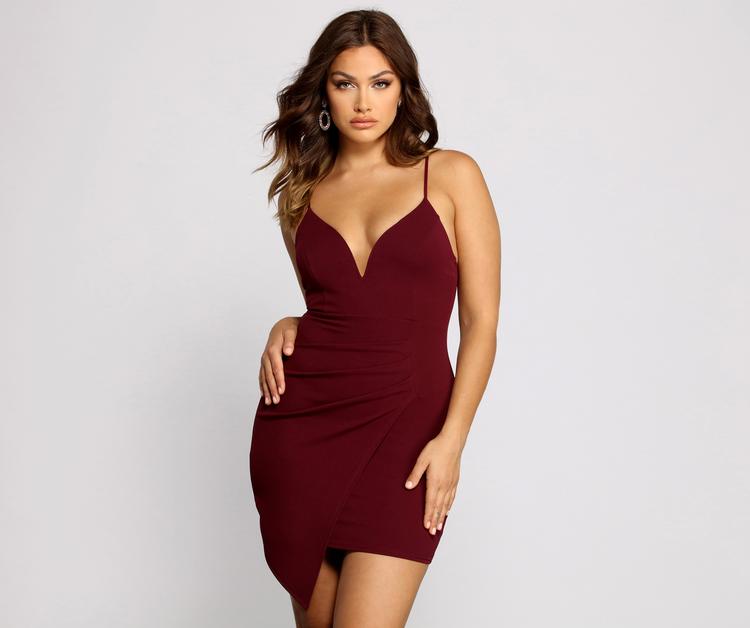 The asymmetrical dress is a popular dress trend for parties and events, and it's a fun look to play around with on graduation day.
This asymmetrical mini dress is a great choice if you want to show some skin and feel cute without going over-the-top. This affordable and cute graduation dress looks great on just about everyone thanks to its wrap detailing in the middle to cinch your waist.
Plus, it comes in two different colors so you're sure to find your fave.
6. A-Line Dress
If you want to go for a more classic dress for graduation, an A-line dress is the perfect choice.
These dresses are a fantastic option because they'll look amazing in pictures for years to come, as opposed to trendy styles that could look dated.
This grey midi dress from Lulus has insanely good reviews for its fitted bodice and a-line silhouette. I love the light gray color in particular; it's such an unexpected choice for graduation day.
7. One Shoulder Dress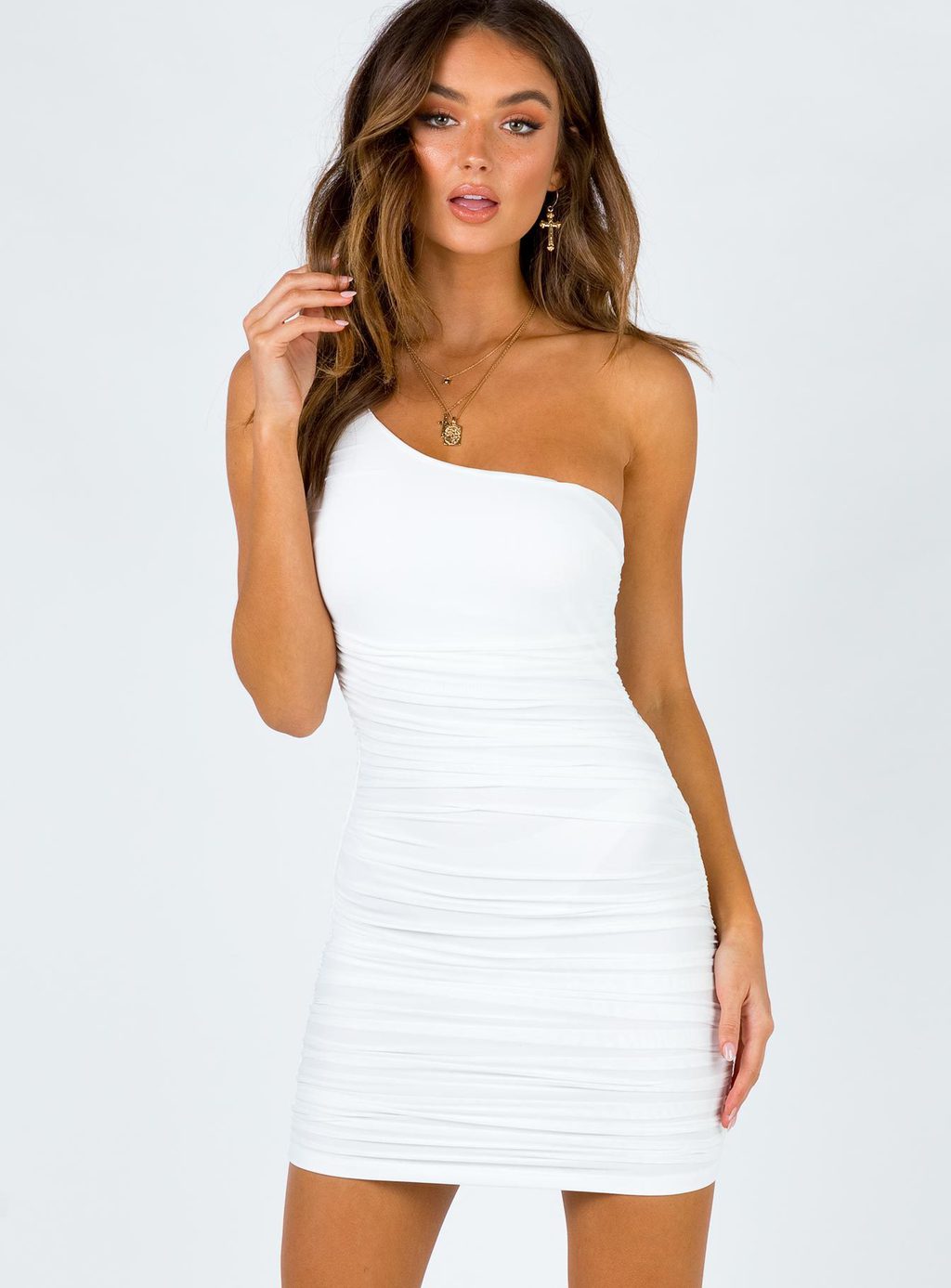 Another trendy style I've been seeing everywhere recently is the one-shoulder dress. So why not take advantage and purchase this jocosta mini dress for your graduation?
With this dress, you will look sleek and fashion-forward on graduation day.
8. Satin Dress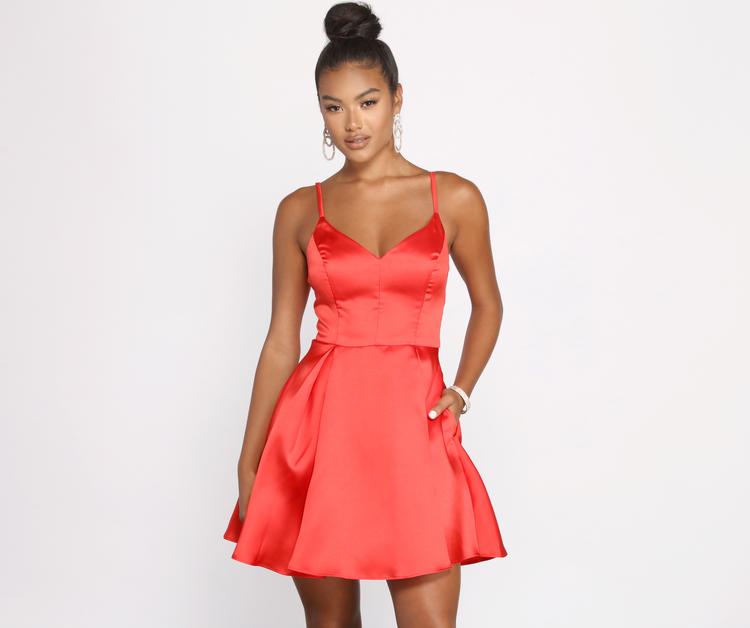 Another classy and popular option for graduation is wearing a satin dress.
If you are looking for a super cute satin dress, you should try out this ellie sleeveless satin party dress!
It comes in a gorgeous bright red satin with a flowy bottom to make you feel girly for your graduation.
9. Ruffle Dress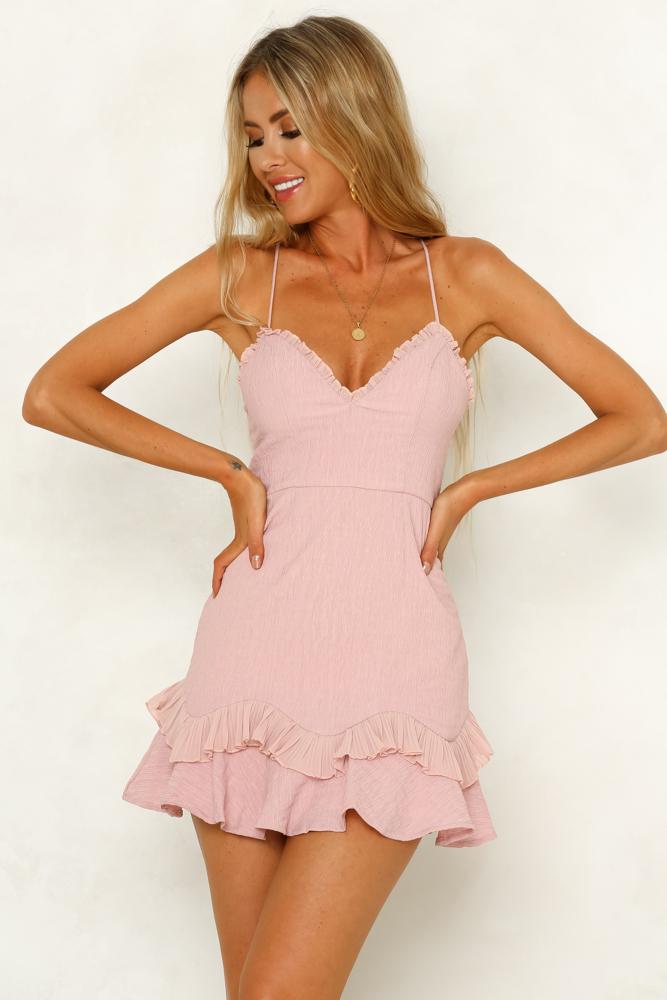 Looking for something extra girly to wear on graduation day? You can always go for a ruffle dress in pink like this scorpio season dress in blush!
If you want to wear a girly dress for graduation this is the ultimate look to go for — you are sure to get so many compliments.
The best part is, you can totally wear this dress again — it would be great for summer brunches or any weddings you have coming up.
10. Lace Back Dress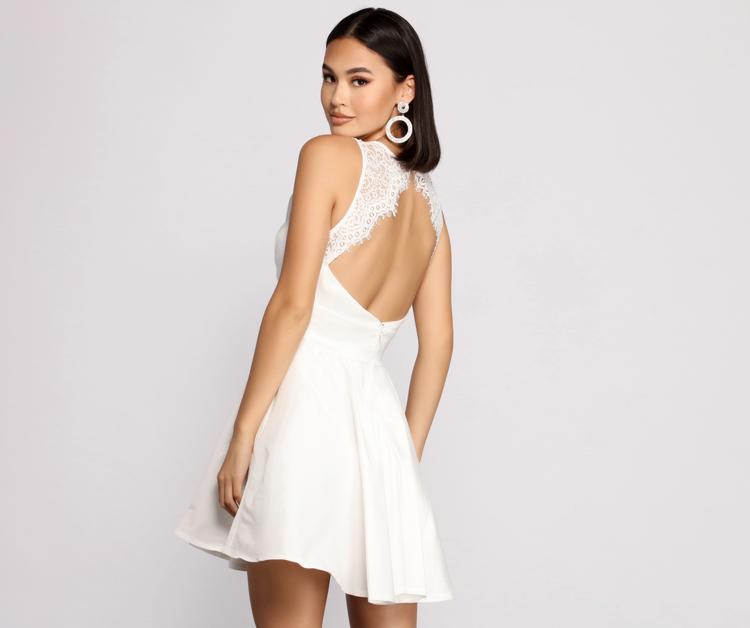 As mentioned perviously, lace is incredibly popular for graduation, and there are so many ways to wear this detail. (We even have a third lace dress down below!)
In particular, I love spicing the lace dress look up with a dress that features a lace back. This will make your dress stand out even more for graduation.
A great example of this look is the rose formal taffeta and lace party dress from Windsor. It's the perfect mix of business in the front and party in the back.
11. Bright Colored Dress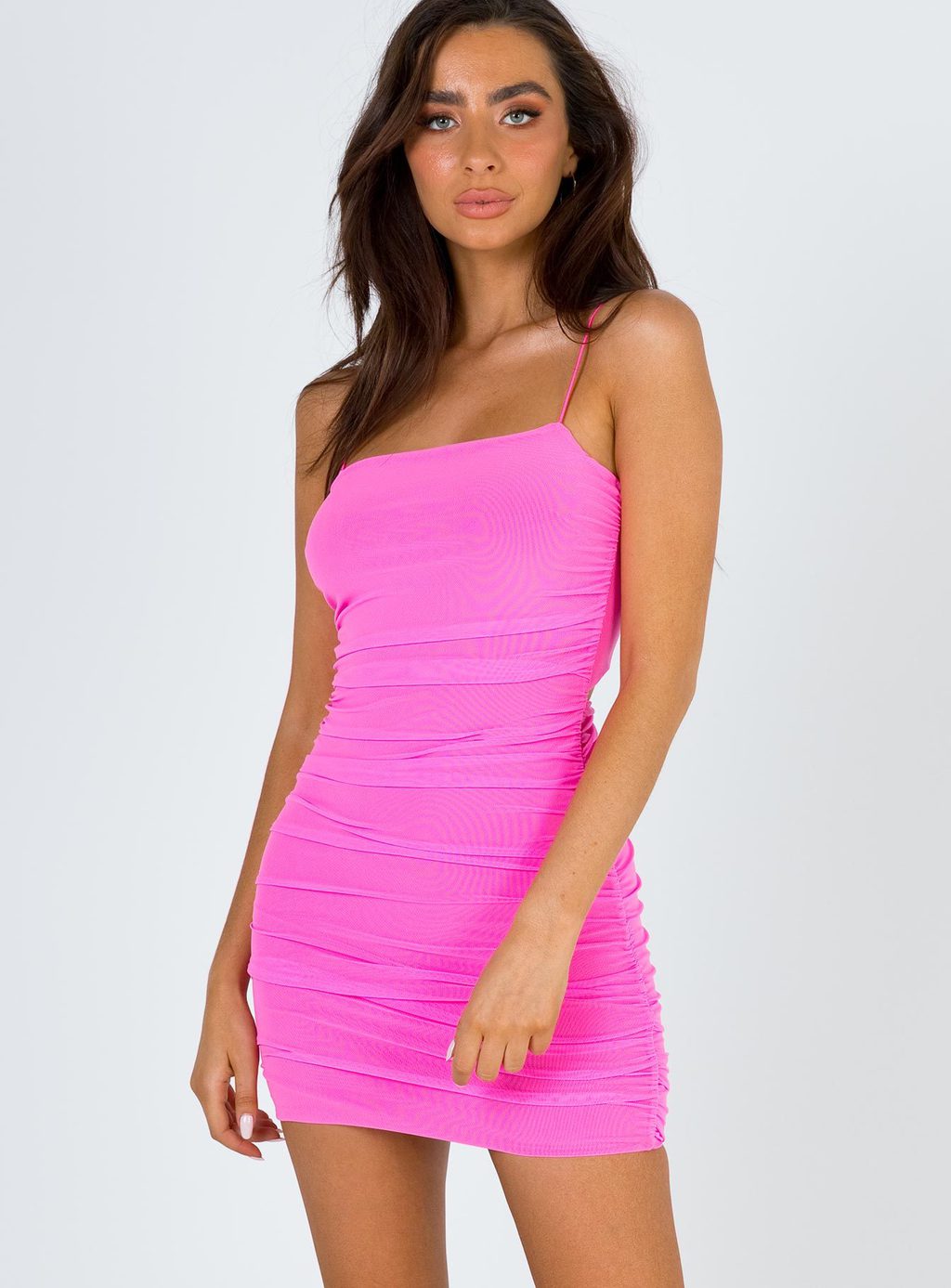 A brightly colored graduation dress like this one isn't for those who want to blend in — it's a real statement-maker for those who want to turn heads.
Go bold for your big day in this neon pink mini dress. I love this style because the color is bold but the dress itself is extremely simple for balance.
Plus, this dress has incredible stretch so it will keep you comfortable all day.
12. Champagne Dress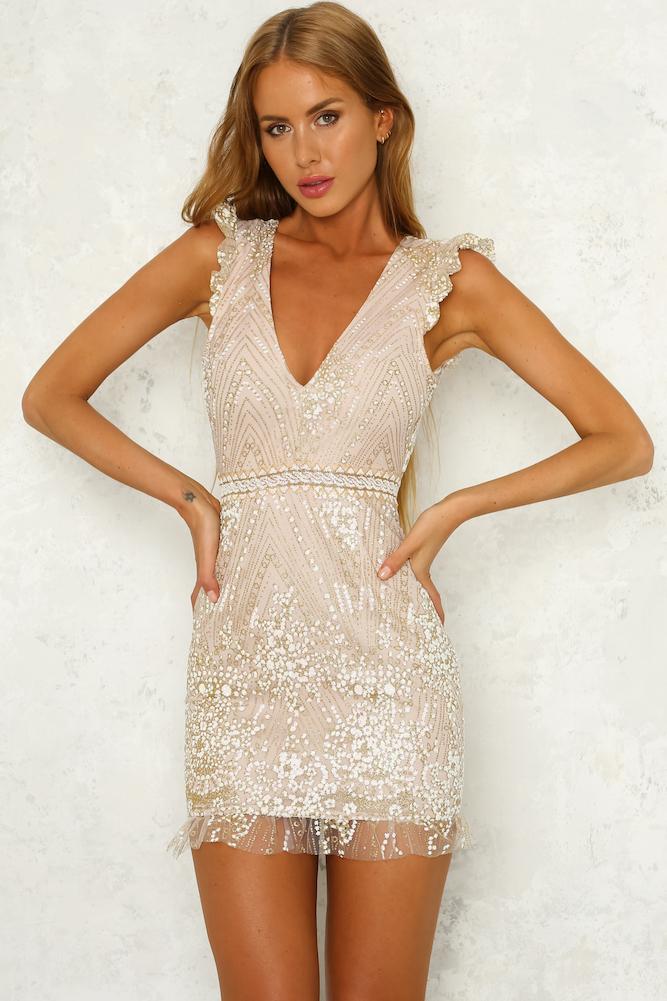 Champagne is a classic color to wear for fancier events, so I love the idea of wearing a champagne dress for your graduation.
If you want to go for a glam look on graduation day, you can't do better than this match me dress in champagne! This embellished dress has an incredibly cute back cut-out detail and looks much more expensive than it is.
You are sure to stand out in all of your pictures when you wear this cute graduation dress. Plus, you could totally re-wear it to any semi-formal events you have coming up.
13. Bow Dress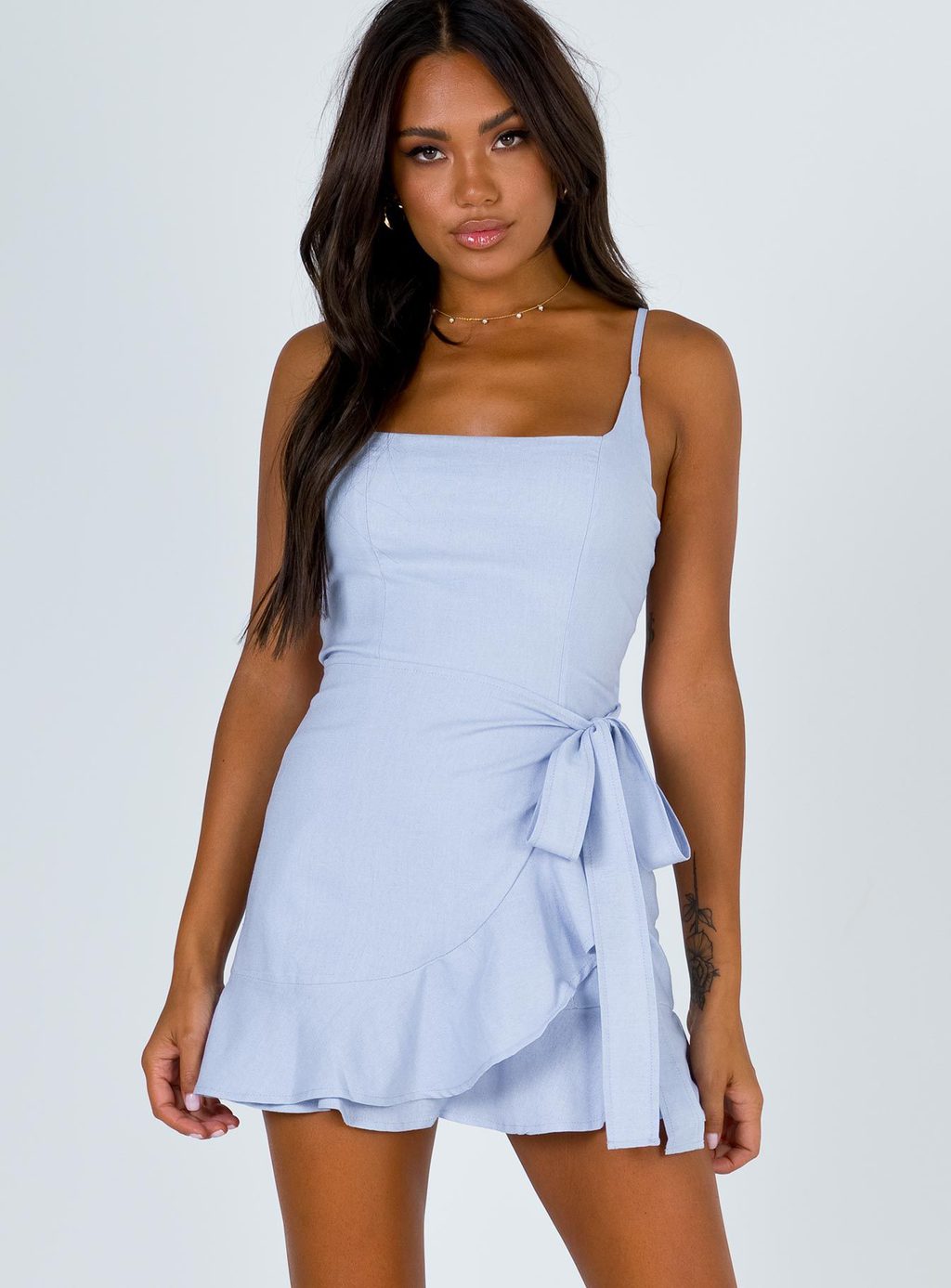 A bow dress will also make you feel cute and fun on graduation day! In particular, I'm obsessing over this cottage hill mini dress in baby blue.
This affordable graduation dress comes in an adorable baby blue color with a bow that you can tie on the side to make you feel girly for graduation! Plus, you can adjust the tie to get your perfect fit at the waist.
14. Lace Midi Dress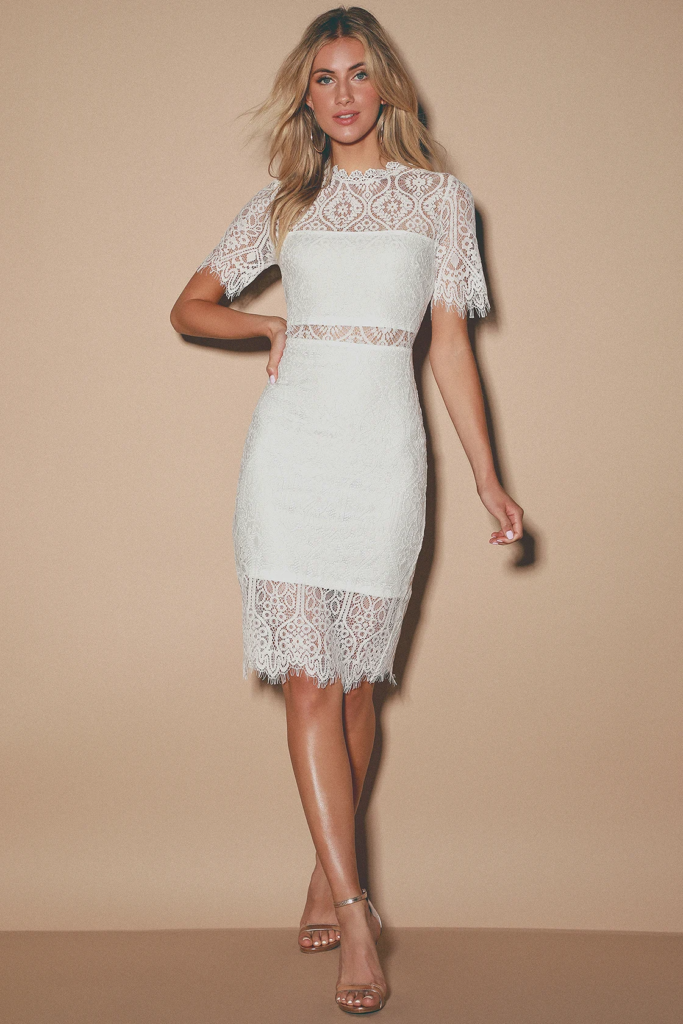 We couldn't do a cute graduation dresses roundup without at least one more lace dress. And this one might just be our favorite of the bunch.
This white lace midi dress from Lulus is an amazing option for graduation day. It's eye-catching yet still totally appropriate for any event, plus it looks 10x more expensive than it is (under $60!).
15. Long Sleeve Dress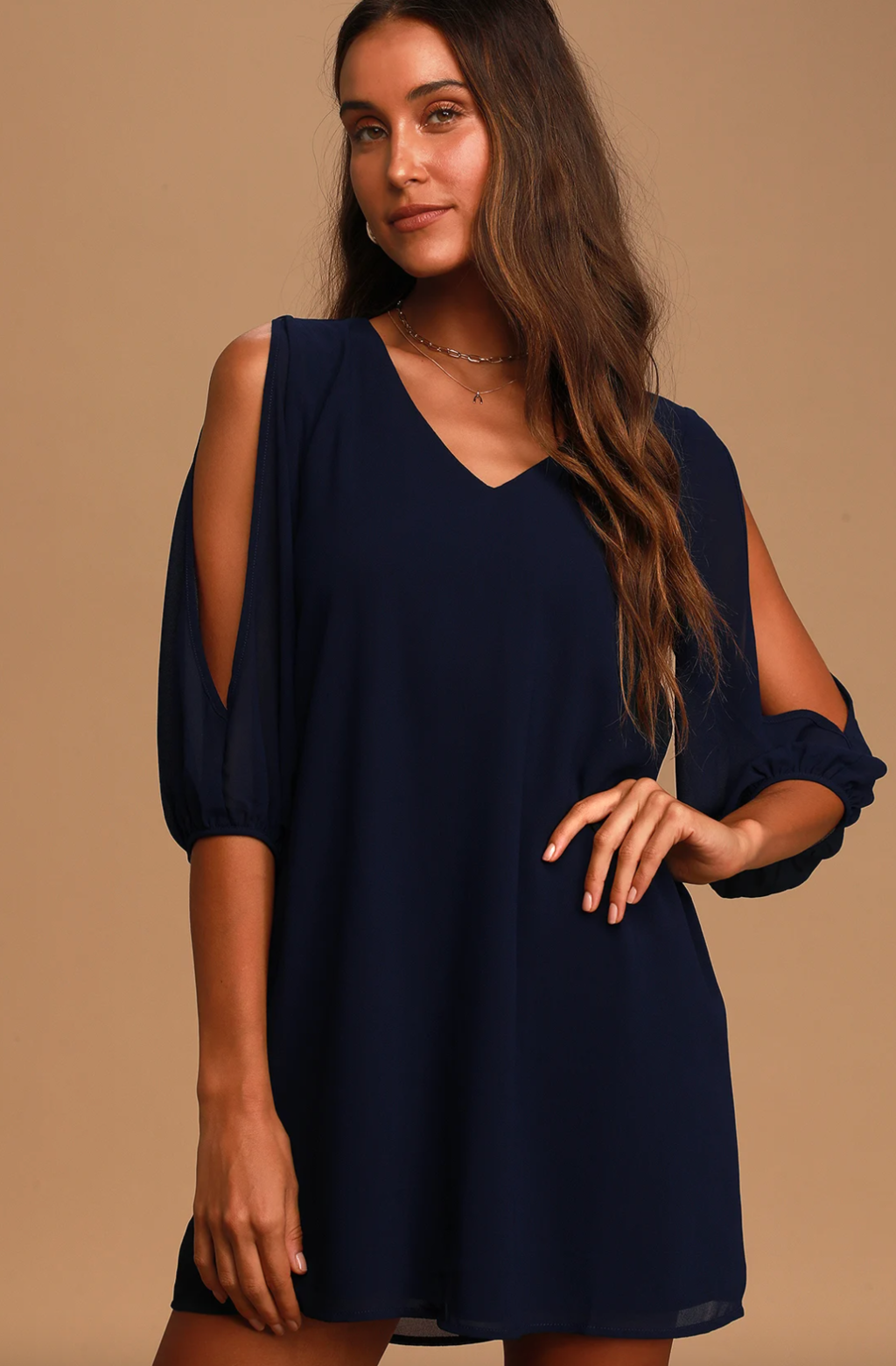 You may not have thought of this kind of dress for graduation. It is a long sleeve dress! But while sleeves might not have been on your radar, give them a try – these styles of dresses can look great for graduation.
This long sleeve dress in navy blue is a beautiful grad dress option. The cutout sleeves add a little something extra to it to make the dress fancier for graduation.
I also love the navy blue color; it's one of those shades that looks great on almost every skin tone.
Which of these cute graduation dresses is your favorite?
What one are you going to purchase? Which one would you be most excited to wear for graduation?
Related Posts